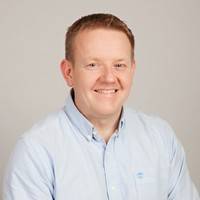 Andrew Hempseed
- Principal CAD Technician
An experienced Civil / Structural Designer with over 25 years broad industrial experience in Civil and Structural engineering projects for both Onshore, Offshore and built environment sectors. Good level of experience attained in producing 2D, 3D drawings and 3D model.

Andy has a wealth of civil and building structures experience particularly in the design of residential and commercial timber frame properties and reinforced concrete. His experience has led him to be proficient in the use of AutoCAD, REVIT and PDMS. Andy's project experience has enabled him to become proficient in other forms of construction including masonry, steel frame and reinforced concrete construction. When not at his desk Andy enjoys cycling and golfing.
Our other team members...
Make An Enquiry